Soft as fluffy clouds, simply dreamy and beautiful: the soft colours in the set of 6 MUCKI Softie Finger Paints will make the hearts of little artists skip a beat.
Squeaky colours now in set of four!
Safe but loud? That's our neon colours in the tried and tested MUCKI Finger Paints line. To go along with Squeaky Pink and Squeaky Yellow, we are bringing out two more neon colours and packing them all into a set of four paints, now that's loud!
Gleaming colours for magical children's art
The set of 6 MUCKI Gleaming Finger Paints inspires young explorers to create fairytale artworks.
Painting fun for the youngest textile designers
With the set of 6 new MUCKI Finger Paints for Fabrics, little artists can have lots of fun painting t-shirts, cloth bags or aprons. With 6 stunning colours matched to the needs of children aged from 2 years.

Hello to stylish winter windows

Winter time is decoration time! And for stylish artwork shining through your windows. The KREUL Window Color Set Hello Winter welcomes this chilly time of the year with cool painting fun. A big "Hello" to winter designs.


Bright and colourful painting fun on cups and plates
Ready, steady, go for monster designs on cups and plates! With the KREUL Porcelain Marker medium Junior, cool kids add colour to their tableware.
Studio feeling for budding young artists
Painting like the great artists? With KREUL Kids Art Artists' Paints for Children, that's child's play for smart kids.
As the first German factory making artists' paints, it is in our DNA to keep inspiring art. And we are doing just that with a complete new line of painting sets for cool kids aged from 6 years. With the KREUL Master Forger Box, smart kids can dip into the world of great paintings and create their own work of art. With a smartphone, artists' paints and the secrets of the old masters, we have created a completely new way to play!
Refreshing new look for tableware and decorative objects
Yippee – good mood is coming to the table! With the KREUL Glass & Porcelain Color Living Set, glass and ceramics get a stylish and inviting new look.

Bright prospects for cheerful paint ideas
The KREUL Acrylic Gloss Paints Color Living Set brings zing into home interiors. It contains six good-mood colour shades that are perfectly coordinated with each other. Home decor can be easily revamped to give a new radiant look.

Good mood styles for the home
Watch out cushions, throws and shopping bags: a refreshing new look in stylish colours is coming for you. The KREUL Javana Fabric Paint for Light- and Dark-Coloured Fabrics, Color Living Set is perfect for decorating fabrics with cheerful designs.

All-purpose glue for responsible crafting and DIY
KREUL Handicraft Glue Nature is a must-have for sustainable DIY projects and upcycling ideas.
Precise gluing – stroke for stroke
Use the KREUL Glue Marker for precise and clean gluing of paper projects.
Decorating candles has been on-trend again for the last two years. We are bringing out the KREUL Candle Pen with Beeswax along with new sets for decorating candles.
Even more colour for painting beginners and pros
With the SOLO GOYA Acrylic 20-ml tubes in a set of 48 colours, artists will always have the right colour shade at hand.
Refreshing colour combinations for modern art
The SOLO GOYA Acrylic Set of 8 Mixed Colors comprises refreshing colours that work wonderfully in all variations.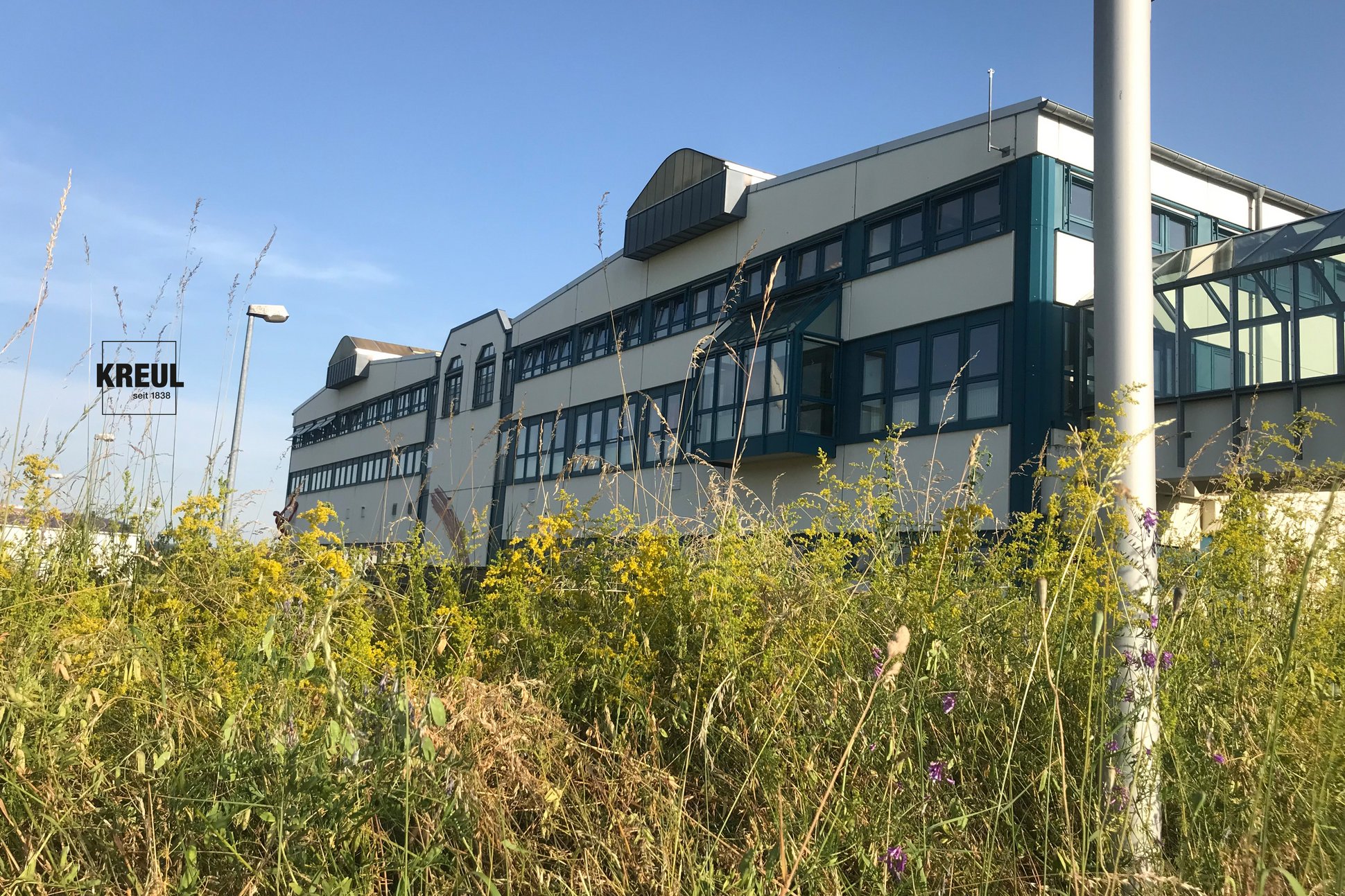 We have achieved carbon-neutral production!
We are taking responsibility – now and for the future production of liquid paints.

We are an industrial enterprise and generate CO₂ emissions. We shall minimize these in the long term and offset any emissions that we cannot avoid.

You can find more information here
Want to know more about us at KREUL?
In our Color Blog we explain what's behind our sustainability criteria and what's important to us as a company.