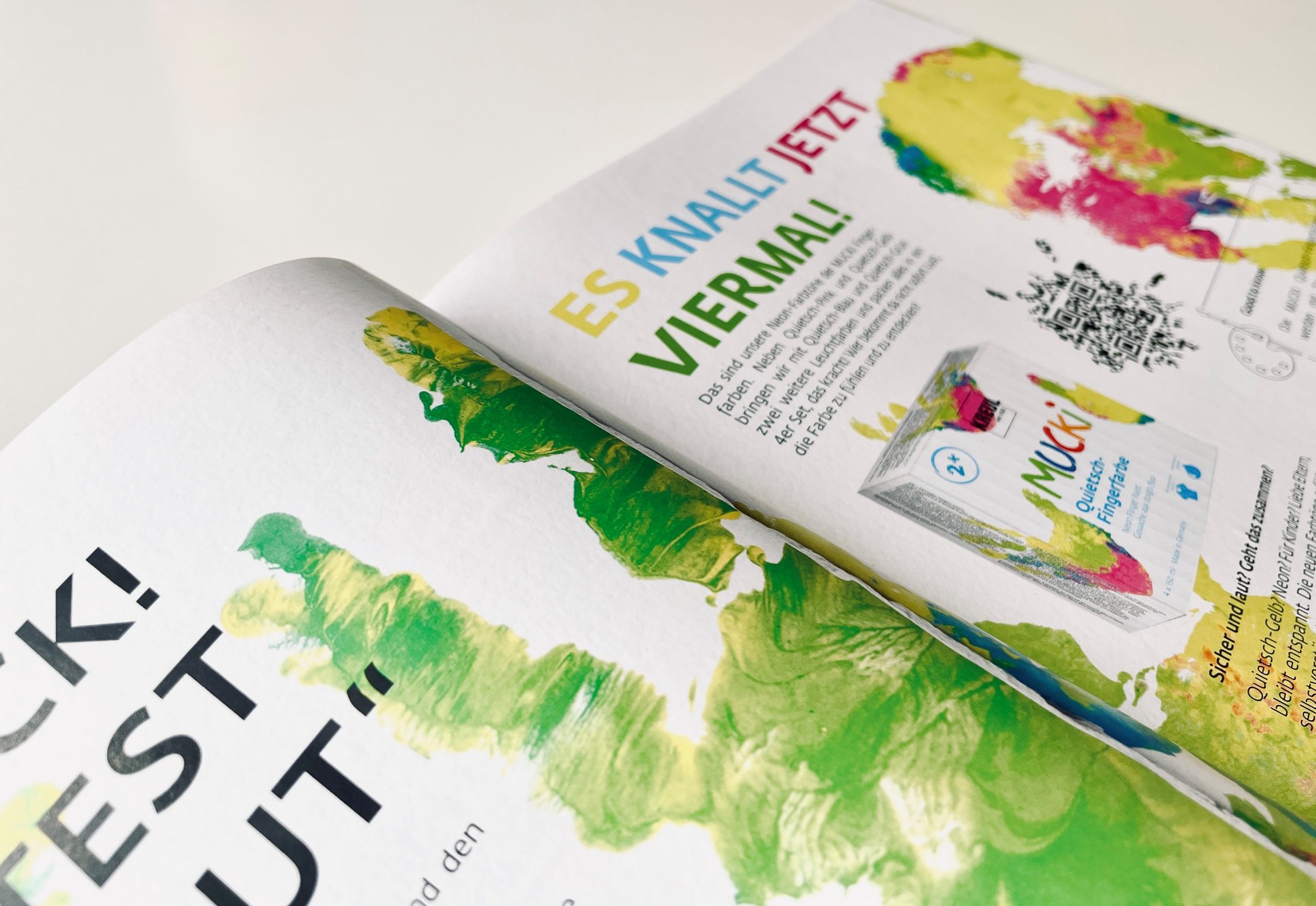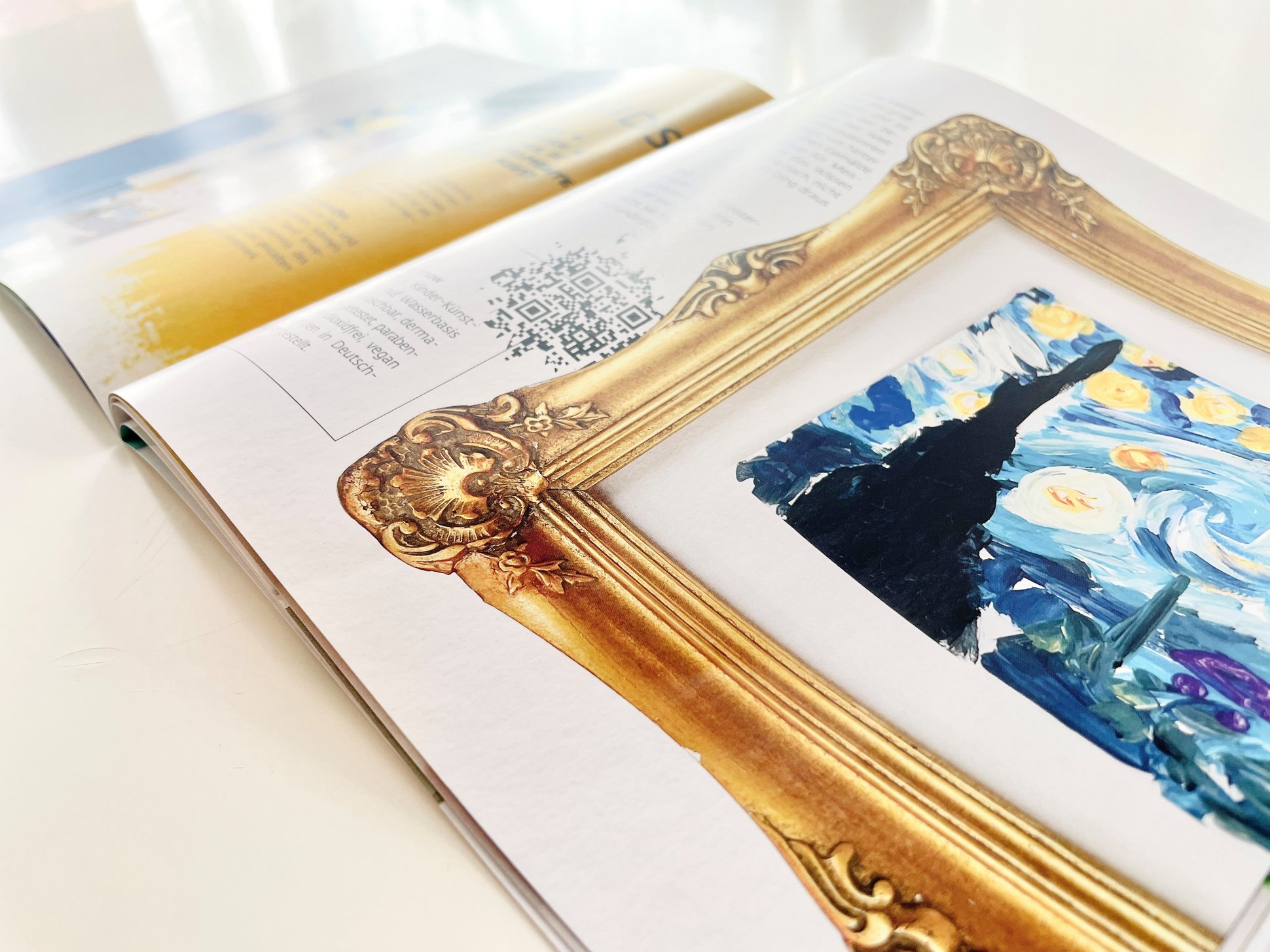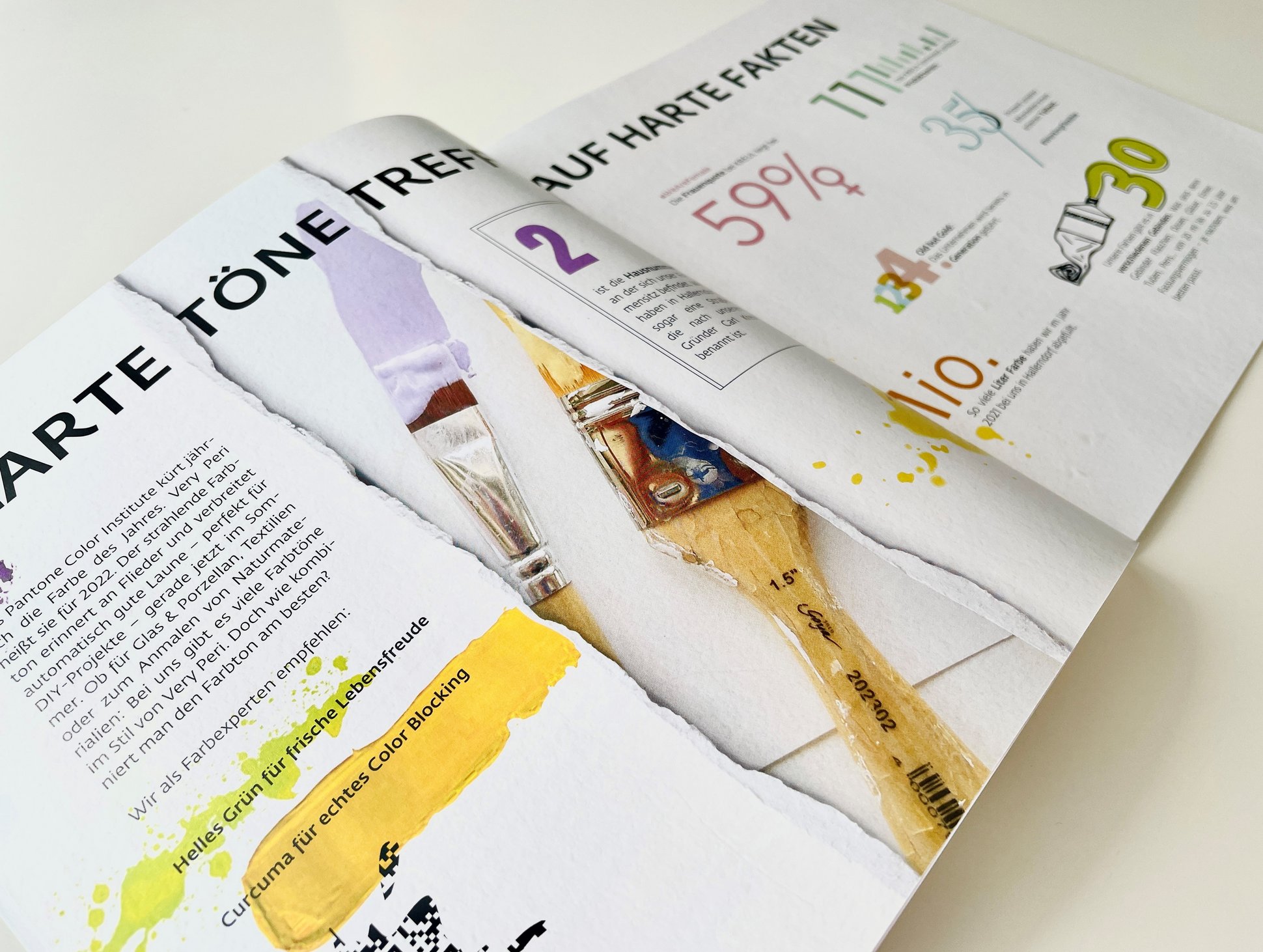 KREUL Brand Magazine Vol. 2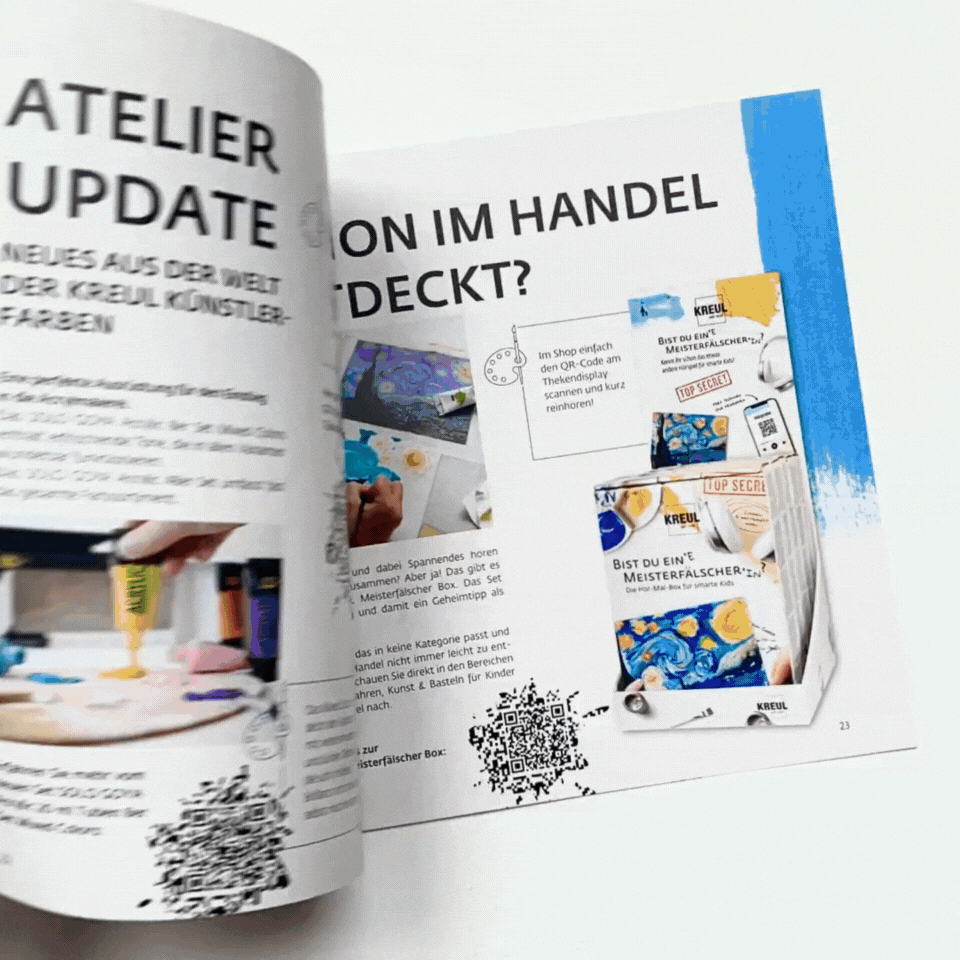 Want to get more colour in your life?
Vibrant colours and the latest new products – in our magazine, you can find out all about the KREUL brand. You want to know what drives us and how we reimagine colour? Then you've come to the right place! Twice a year, we lift the lid on our paint pots and tell you what's new, black on white.

The KREUL Magazine is delivered direct to you at your home!
You don't want to miss any issues of our magazine? Then subscribe to the KREUL Brand Magazine free of charge here. And, of course, we print it on 100 % recycled paper.

---
---
---
---
---
---